November 28, 2018
by: Linda G. Miller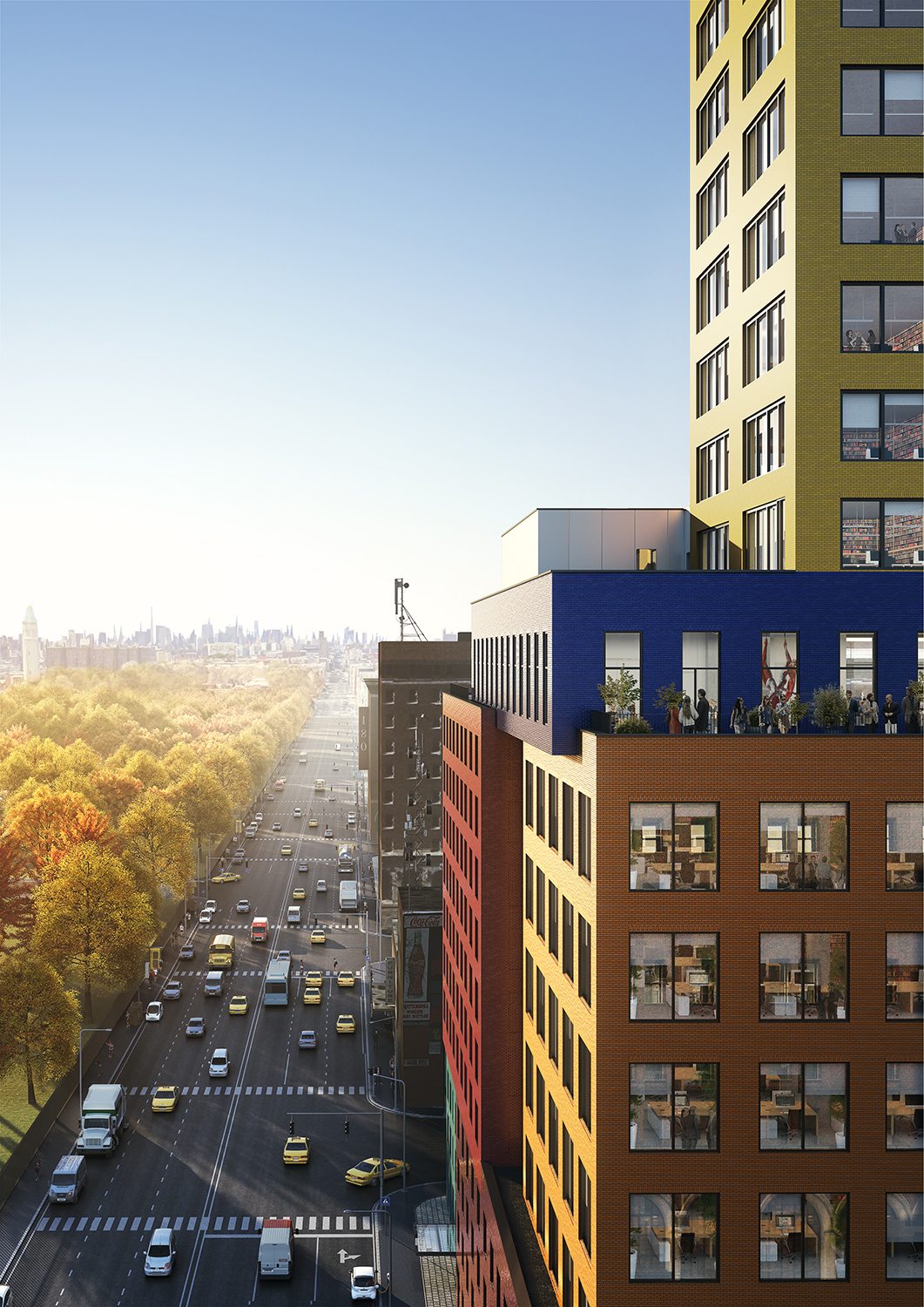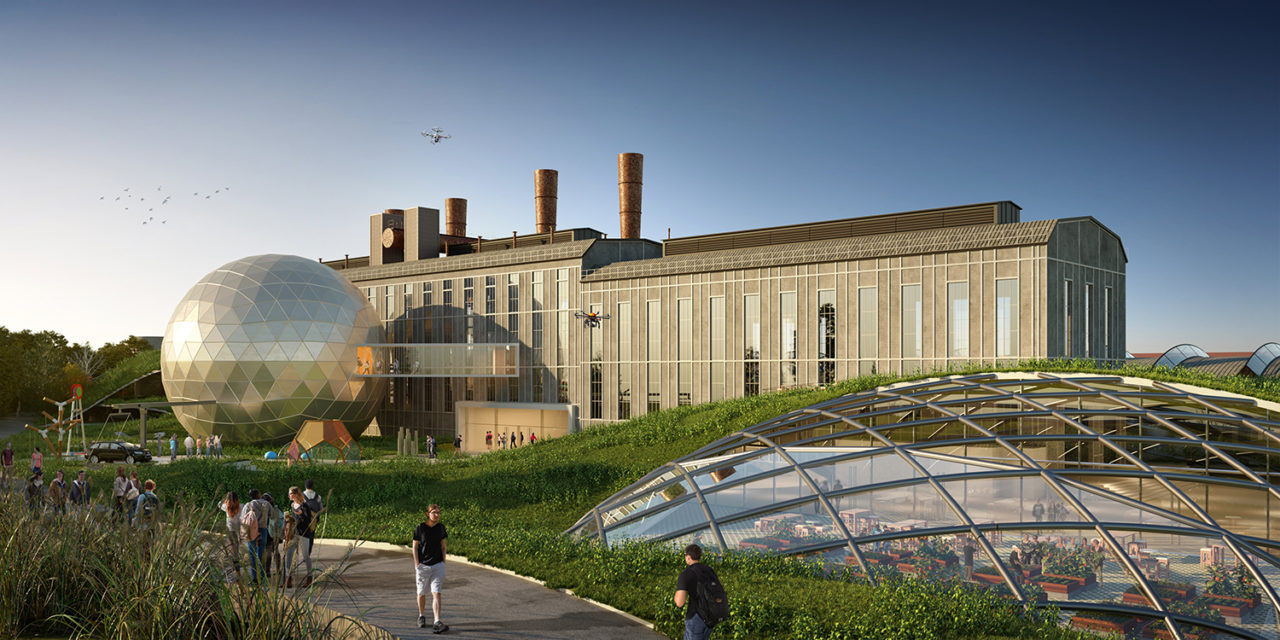 Art from Major World Traditions Re-Imagined
Met Museum selects wHY for Michael C. Rockefeller Wing Renovation
The Metropolitan Museum of Art is embarking on a plan to completely renovate its Michael C. Rockefeller Wing, nearly 50 years after the founding of the curatorial department devoted to the arts of Africa, Oceania, and the Americas. The museum has selected wHY to re-imagine 40,000-square-feet of space and reintroduce each of the three major world traditions represented in the department's collection, displaying them as discrete elements. Per the department's curators, the renovated wing will reframe each of the regions and illuminate their artistic brilliance. wHY's design is meant to invoke a sense of place by referencing architectural vernaculars of each region, which will also be tethered to historical moments. The renovation will begin in late 2020 and is expected to be completed in 2023.
Starchitect Sparkles
Studio Libeskind's Swarovski Star to shine atop Rockefeller Center Christmas Tree
The new Swarovski Star for the Rockefeller Center Christmas Tree, designed by Studio Libeskind, will be lit tonight, November 28, at the 86th annual tree lighting ceremony. The star, which is nine-feet, four-inches in diameter, is composed of 70 spikes covered in three million Swarovski crystals. In conjunction with the star, Swarovski will debut the Star Boutique, a retail pop-up on Rockefeller Plaza, also designed by Studio Libeskind. The star-like 200-square-foot store's faceted construction is created from glass panels and video screens. An exact replica of the Swarovski Star will be on display at ground level next to the Star Boutique, enabling visitors to explore its design up close.
Uptown Vertical Village
MVRDV's Washington Heights Radio Tower & Hotel breaks ground
MVRDV recently broke ground on Radio Tower & Hotel, a 200,000-square-foot, mixed-use high-rise located in Washington Heights. Replacing an underutilized lot, the 22-story building combines a hotel, event spaces, retail, and office spaces in stacked blocks. Its distinctive massing resolves the project's main challenge: accommodating a large volume of program while remaining contextual. The design takes the typical composition of a small neighborhood block, pulls it apart, and then reassembles it into an asymmetrical stack of boxes with openings and roof terraces. Each box, which is designed to appear like a separate building, is roughly the same dimensions as neighboring structures and features its own specific window pattern inspired by nearby buildings. MVRDV was also inspired by the vibrant colors of the storefronts in the neighborhood; each box is finished in a different color of ceramic bricks. The hotel is expected to become an important hub for conference goers hosted by Yeshiva University and Presbyterian Hospital. Event spaces will also give the community a place to host events. Additionally, the hotel entry leads to a courtyard with a coffee bar and community garden that will be open to both building users and residents of the area. The project, which will be completed in 2021, is being developed by Youngwoo & Associates, and is designed in collaboration with executive architect Stonehill & Taylor and Workshop/APD for interiors. This is MVRDV's first major project in the United States.
From Water Tower Factory to High-End Hotel
Perkins Eastman transforms former factory into Hoxton, Williamsburg hotel
Billed as a "hotel for Generation Laptop," by The New York Times, The Hoxton, Williamsburg recently opened on the site of the former Rosenwach factory, the maker of wooden water towers that was razed by a fire in 2009. The 10-story, 80,000-square-foot hotel, designed by Perkins Eastman, features a façade of contextual, variegated brick derived from the original Rosenwach factory and a dark gray corrugated metal tower. Located in the lobby is Klein's, a restaurant created out of the original brick carriage house that anchored the site of the factory. The design creates a series of diverse, localized destinations on the street, courtyard, and roof terrace that can be accessed by both hotel guests and the community. At the heart of the courtyard, the hotel's cantilevered tower, which rests on a sculptural steel column rising above the exterior spaces, lends the building a dynamic presence. The hotel contains 175 rooms by Ennismore Design Studio, which are divided into three categories: Cosy, Cosy with a View, and Roomy. Guests also have a choice of a view of Brooklyn or the Manhattan skyline. The Hoxton's Williamsburg locations is the latest outpost of the enterprise started in London's Shoreditch in 2006.
A Classic Class A
Montroy DeMarco FiDi redevelopment completed
Montroy DeMarco Architecture has completed the redevelopment of 101 Greenwich Street (formerly known as Two Rector Street) in the Financial District. Built in 1905 and designed by Clinton and Russell for a freight shipping conglomerate, the 26-story, 481,000-square-foot office building has undergone a re-positioning from a Class B to a Class A office tower to attract tenants in TAMI (technology, advertising, media, and information) as well as those from the financial and hospitality sectors. Significant upgrades were made to the property's technology, MEP, and fire alarm systems, as well as its lobby, elevators, and bathrooms. Originally 23 stories—three floors were added in 1927—the building's limestone façade with terracotta ornamentation has been repaired and restored. The building's public arcade space and lobby, formerly separated by large column enclosures to restrict access to its interior, have been brought back together. A floor-to-ceiling glass wall opens up the arcade, essentially extending the lobby to the outside. Additionally, same light-colored marble pavers were used in the lobby and arcade floors, creating visual continuity. The redesigned lobby also features a reclaimed-wood plank wall, illustrating the building's connection to freight shipments. The existing entrance along Trinity Place was enclosed to offer tenants a lounge area equipped with a small library of books relating to New York City real estate and history. Owned and developed by Cove Property Group and Bentall Kennedy, the building was redesigned to achieve a LEED Silver certification.
New Technology in Historic Buildings
Skolnick Architecture & Design to create interactive science museum in Luxembourg
Skolnick Architecture & Design Partnership is designing the new Interactive Science Museum and Education Center in Differdange, Luxembourg. The 300,000-square-foot project, a mix of new construction and adaptive reuse of existing structures, will provide visitors, especially young ones, with hands-on opportunities to discover science and technology. The new museum reuses existing buildings that had been part of a steel mill. Two historic buildings, the 1905 Gas Machine Building and a 1950s power plant, will be preserved and renovated to include an exhibit hall and a variety of vocational workshops and presentation spaces. An undulating diagrid structure, covered in planted earth in some areas and glass in others, will connect and integrate the structures. A series of glass bridges and elevators between the buildings allow visitors to move back and forth and access an outdoor Science Park with large-scale installations. Several smaller buildings on the current site will be replaced with new structures to fit the expanded program. In addition to creating the masterplan, architectural concepts, and exhibition planning, the firm is designing a new entry, orientation, reception, theater, restaurant, and administrative offices, and weaving them together into a cohesive and integrated complex. The center is scheduled to open in 2022 as the centerpiece of Luxembourg's designation as that year's European Capital of Culture.
This Just In
Are you an urban stakeholder? Shaping urbanization for children is a new handbook from UNICEF to equip all urban stakeholders with practical knowledge and tools for child-responsive urban planning. Through ten Child Rights and Urban Planning principles, this publication presents evidence-based concepts, tools, and practices to create thriving and equitable cities where children live in healthy, safe, inclusive, green, and prosperous communities.