Every two years, AIANY celebrates a new group of architecture talent in New York. The New Practices New York awards set out not to reward impressive portfolios, but rather to spotlight the innovative models of practice behind the built work. The awards' focus is on intention, innovation, and—perhaps more than ever this year—the importance of a strong agenda. Under the theme of "Consequence," the New Practices New York awards program asked emerging firms to consider how they rely on their own voice and agency to shape their work. A competitive environment like New York can be a tough arena to navigate, especially for young designers looking to set out on their own. At a time that we find ourselves caught up in a tumultuous political, economic, and social environment, how can young designers constructively engage their city on a local level and look to actively define strategies for what is to come? How can they begin to address some of the urban challenges we face today?
As the five winning firms demonstrate, sometimes these questions are best explored through self-initiated projects, research, and an effort to reach beyond disciplinary boundaries and established roles. And in all cases, challenging constraints and a theme of equitable design run through the firms' projects.
The winners were selected by a jury that included Beatrice Galilee, Daniel Brodsky associate curator of architecture and design at the Metropolitan Museum of Art; Dan Howarth, U.S. editor of Dezeen; Jeffrey Inaba, principal of Inaba Williams; Andrés Jaque, founder of Office for Political Innovation; Hilary Sample, principal and co-founder of MOS Architects; and Rosalyne Shieh, partner at Schaum/Shieh and 2016 New Practices award winner.
Agency—Agency: Tei Carpenter
Founded in 2014 by Tei Carpenter, Agency—Agency recently completed a 20,000-square-foot headquarters for the non-profit Big Brothers Big Sisters mentoring organization in Houston, a project that exemplifies what Carpenter calls her interest in "near reality." A look at these current conditions, she says, "accepts the givens of the present—constraints, modest budgets, and low-cost materials—aiming to make equitable, open design projects."
While firmly rooted in today's reality, Agency—Agency also looks towards the future, citing science fiction writer Kim Stanley Robinson to describe an interest in a "distant reality," a speculative exploration of human impact on our world. This is evident in several of the firm's proposals, such as Testbed, an environmental marker system that hopes to deter our intrusion on the Waste Isolation Pilot Plant in New Mexico, and Pla-Kappa, a floating island in the North Pacific Subtropical Gyre made of accumulated organic matter and human-made waste that has been shaped through ocean currents. "My aim is to explore new aesthetics, materialities, and subjectivities within a geological time scale that addresses today's conditions of accumulation and its material histories and futures," explains Carpenter. "I like to work with hybrid forms of physical and digital representations to make distinctions slippery between object and landscape, natural and artificial, fiction and reality."
Currently, Agency—Agency is working on a guest house in New England, which will be part of "Water Futures," an upcoming exhibition at A/D/O in Greenpoint, Brooklyn.
P.R.O.: Miriam Peterson + Nathan Rich
Principals Miriam Peterson and Nathan Rich bring unique backgrounds of economics and art to their practice, Peterson Rich Office (P.R.O.). "We explore the relationships between architecture, economics, and policy, giving form to nonformal concepts," says Miriam Peterson. "In our built work, we actively research the cultural and economic context for each project to create meaningful organizing principles that inform design decisions."
The firm's first project was the design of a ground-up art studio for painter Tula Telfair in Connecticut in 2013. The duo recently completed a 20,000-square-foot New York home for Galerie Perrotin—a five-story gallery building with a penthouse apartment above that marks a seminal shift in the Lower East Side art scene towards higher end commercialism. P.R.O. simultaneously works on public projects, research, and city initiatives, however, and just completed work on two renovations for New York City public schools through the Mental Health by Design program. Driven by a strong belief in the need for architects to expand their role and engage in larger discussions about the future of the city, Peterson and Rich even pitch ideas directly to city agencies. As Nathan Rich explains, "New York City has a progressive mayor and administration, but they don't always recognize the value of design. We try to take advantage of this situation by proposing architectural ideas that manifest city policy. Some of these pitches have led to real work, others have helped us learn and expand our network."
Next to be completed are two 20,000-square-foot, multiunit, mixed-use buildings. "It's a scale that a small office like ours can handle, but has real opportunity for urban impact," says Rich.
MABU: Matt Burgermaster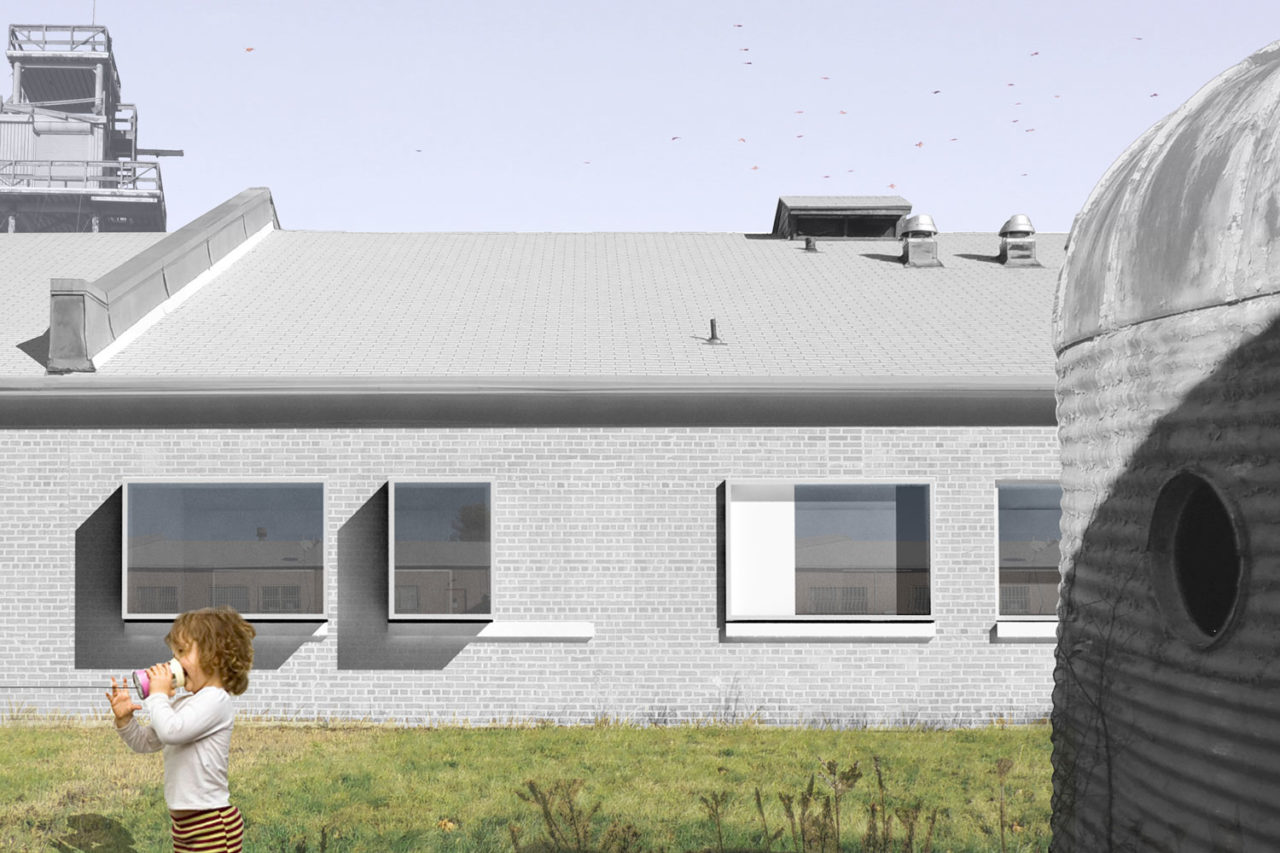 For MABU, it is a look towards the old that projects a path for the new. The firm has worked on a number of adaptive reuse projects. "For many, renovation work is considered a marginal endeavor in comparison to the privileged status afforded to new construction," says Principal Matt Burgermaster. "But for us, it is an opportunity to engage in creative, critical practice."
Founded in 2008, the firm is currently working on the conversion of a 50,000-square-foot textile manufacturing building into an equestrian center in Rockleigh, New Jersey. Such projects enable MABU to explore how to go beyond a binary definition of old and new. "We choose to recognize old buildings as material and cultural resources, rather than as waste," Burgermaster explains. "We aim to understand their historical trajectories; the various ways they have acted as vessels for matter, energy, and information; and their potential as significant new public platforms."
While adaptive reuse projects may come with constraints, for MABU these are sought-after challenges that require a particular level of resourcefulness and invention. The firm describes its process as not merely traditionally architectural, but as incorporating practices borrowed from historic preservation, installation and performance art, and even water management. "To face the grand challenges of our lifetime, such as climate change and limited natural resources," says Burgermaster, "disciplinary boundaries need to be reconfigured in ways that both consolidate specific areas of expertise and seek shared, complementary fields of interest and knowledge."
NHDM: Nahyun Hwang and David Eugin Moon
Nahyun Hwang and David Eugin Moon began their practice in 2010 with a commission for the library within the Nam June Paik Art Center in Yongin, outside of Seoul. The library was designed as a multifunctional machine that promotes non-linear access to information. Since then, the firm has completed a further renovation of another 12,000 square feet of the art center's facilities, including a new entry floor and study space. In these projects, the firm explores architecture's connection to the public. As Moon and Hwang describe, "In many of our projects, the public acts as a critical collaborator or instigator—sometimes as client, sometimes as occupant, and sometimes as unknowing beneficiary." Much of their recent work, both in New York and Seoul, centers around the public on a larger scale through explorations of contemporary urban challenges—the housing crisis, environmental uncertainty, and inequitable distribution of resources.
N H D M is currently working with Habitat for Humanity Korea and a local government agency in Seoul on a youth co-living prototype, combining a residential program with job training facilities and public spaces. As part of this effort, the firm also worked on a robust research project focusing on this under-supported demographic in Seoul. "We try to engage the realities of each project—the complexity of today's social, political, cultural, and environmental milieu—not as a set of constraints to comply with or a conflict to turn away from, but rather as subjects of investigation and a source of inspiration for experimentation," says Hwang.
Other current work includes a private house in Los Angeles and a new museum of a private collector in Upper Manhattan.
Only If: Adam Snow Frampton and Karolina Czeczek
From a circular counter and seating area in Voyager Espresso to a strict black-and-white color palette in An Office for Three Companies, the work of Only If is guided by the power of simplicity and the potential of clean geometries. "Rather than imposing additional regimes of complexity, we believe the role of the designer is to envision simple gestures and forms that impose structure, coherence, and identity," explains Adam Snow Frampton, who leads the firm with Karolina Czeczek.
Founded in 2013, Only If has worked at a range of scales, from small-scale interiors to larger scale urban research and speculative projects. In 2017, the firm contributed to the Fourth Regional Plan with a new vision for the Triboro Corridor, in collaboration with One Architecture. Recently it has also been working on the Narrow House, a design for a 100' by 13'4" vacant lot in Brooklyn that explores the potential of residential infill in otherwise overlooked slivers of land throughout New York City. "Our generation of architects is perhaps less focused on the exceptional and more focused on the everyday, hence housing as an interest and renewed territory for architectural experimentation," says Frampton.
On land bought by Frampton and Czeczek, the house is a self-initiated project that the partners hope will serve as a low-cost prototype. It will break ground later this year. "Architects must reclaim a role as public intellectuals to address larger social and cultural questions," says Czeczek. "We are always asking ourselves how we can use our own disciplinary tools to address questions and impact the public, the city, and territories beyond our discipline. But we're going to keep looking at architecture and the city, drawing, and making buildings to get there."